Brief introduction about us
Dr. Mukul Padhye
Fellow of the International Board for Certification of Specialists in Oral & Maxillofacial Surgery :
Dean of Faculty (2016-Present)
Prof and Head (2006 – 2016)
Dept. of Oral & Maxillofacial Surgery
D.Y Patil University Navi Mumbai
Hon. Joint Secretary- 2018-19
Association of Oral and Maxillofacial Surgeons of India (AOMSI)
Executive Committee Member 2016-2017 & 2017-18
Association of Oral and Maxillofacial Surgeons of India (AOMSI)
President-Elect 2016-17 & 2017-18
Association of Oral and Maxillofacial Surgeons of India (AOMSI)
(Maharashtra State Chapter)
Immediate Past President 2018-19
Association of Oral and Maxillofacial Surgeons of India (AOMSI)
(Maharashtra State Chapter)
Private practice exclusively Oral and Maxillofacial Surgery for 22 years in Mumbai and Thane.
Prof. & Dean of Faculty at Dr. D.Y.Patil Dental College
Exclusively trained in TMJ replacement and TMJ Arthroscopy
Training is done in Florida, USA
He has been president-elect of the Maharashtra State Chapter of AOMSI
Operating Facilities
Dr. D.Y.Patil Hospital & Research Centre – Navi Mumbai
Breach Candy Hospital
Jupiter Hospital -Thane
Cumballa Hill Hospital
Thane Health Care Hospital – Thane
Bethany Hospital – Thane
Kaushalya Medical – Thane
Nova Medical Centre- Chembur
About Dr. Ashwini Padhye
Professor & H.O.D at M.G.M Dental College & Hospital, kamothe, Navi Mumbai.
Periodontist & Implantologist
Has nearly 20 yrs of clinical Experience
Received training from various overseas Institutes for Hard & Soft augmentation procedures & Implantology
Our Mission
Our mission at Dr. Padhye's Dental Centre is to earn and nurture a relationship with our patients, their dentists, and their physicians. This relationship will be built on genuine care, respect, and non-judgmental consideration of each patient's needs and concerns. 
We are a progressive oral and maxillofacial surgery practice. With attention to excellence, compassion, and proficiency, we strive to deliver high-quality, comprehensive care to our local and extended communities, while treating each individual with the utmost dignity and respect.
To fulfill this mission, we are committed to:
– Listening to those we are privileged to serve.
– Earn the trust and respect of patients, profession, and community.
– Exceed your expectations.
– Ensure a creative, challenging, and compassionate professional environment.
– Strive for continuous improvement at all levels
Our Commitment
Listening to your questions and concerns, explaining your treatment thoroughly, and caring for you with dignity and understanding are part of our total patient commitment.
Our goal is to keep you well-informed about your diagnosis and treatment. We believe that communication is the key to a good doctor/patient relationship.
Our Clinic
Our clinic offers the full scope of Oral and Maxillofacial surgery services. Using the latest techniques and state-of-the-art surgical and diagnostic equipment, we provide a pleasant, warm, and caring environment and uphold the strictest sterilization techniques. 
We study the latest techniques in oral surgery to provide you with the most advanced diagnostic and surgical care. It is custom designed to deliver the most advanced surgical care in a setting that provides the utmost in patient comfort.
Your safety
Infection control in the office is very important to us. To protect our patients and ourselves, we strictly maintain sterilization and cross-contamination processes using the standards recommended.
Your experience
Building a foundation of trust by treating our patients as special individuals is vital to our success. We understand how uneasy some patients may feel about their surgical visits, and how we can make a difference in providing a relaxing and positive experience. 
Our entire team is dedicated to providing you with excellent, personalized care and service to make your visits as comfortable and pleasant as possible. Continuing professional education is an important tool in keeping our surgeons current on new developments in the field of oral & maxillofacial surgery. 
This is accomplished through national meetings, seminars, lectures, special courses, panels, symposia, and self-study.
Surgical Staff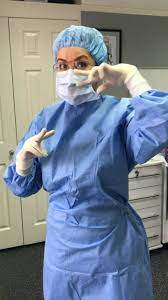 We are extraordinarily proud of our staff, who are experienced and caring professionals and committed to high standards of patient care. They will ensure that your surgical and administrative needs are met through well-developed communication and support systems. 
Our goal is to make you feel comfortable and relaxed. The staff at our centre's will help you understand our methods of practice, policies, and services. While patients are often referred to us by their family dentist or physician, please know that you are always welcome to call any of our three offices directly. 
If you have any questions regarding our services, please ask any member of our specially trained staff. We are here to listen to your questions and concerns and to help provide solutions leading to your better health.
Procedures
This website provides you with an overview of our practice as well as oral and maxillofacial surgery. As you navigate the site, you'll find information about our surgeons, our practice philosophy, our office locations, and appointment scheduling procedures.
 Please browse the site at your convenience and feel free to contact us with any questions.
Valuable information regarding dental, oral, and maxillofacial problems, along with their diagnoses and treatments can be found on this website. 
We believe informed patients are better prepared to make decisions about their health and well-being. We encourage you to review this information to answer any questions or concerns.